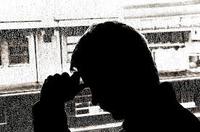 Most people have felt sad or depressed at times. Feeling depressed can be a normal reaction to loss, life's struggles, or an injured self-esteem.
But when feelings of intense sadness -- including feeling helpless, hopeless, and worthless -- last for many days to weeks and keep you from functioning normally, your depression may be something more than sadness. It may very well be clinical depression -- a treatable ...condition. (WebMD)
OLDER ADULTS
The changes that often come in later life—retirement, the death of loved ones, increased isolation, medical problems—can lead to depression. Depression prevents you from enjoying life like you used to. But its effects go far beyond mood. It also impacts your energy, sleep, appetite, and physical health. However, depression is not an inevitable part of aging, and there are many steps you can take to overcome the symptoms, no matter the challenges you face. (Helpguide.org)
WOMEN
Depression is not "one size fits all," particularly when it comes to the genders. Not only are women more prone to depression than men, but the causes of female depression and even the pattern of symptoms are often different. Many factors contribute to the unique picture of depression in women—from reproductive hormones to social pressures to the female response to stress. Learning about these factors can help you minimize your risk of depression and treat it more effectively. (Helpguide.org)
TEENAGERS
Teenage depression isn't just bad moods and the occasional melancholy—it's a serious problem that impacts every aspect of a teen's life. Teen depression can lead to drug and alcohol abuse, self-loathing and self-mutilation, pregnancy, violence, and even suicide. But as a concerned parent, teacher, or friend, there are many ways you can help. Talking about the problem and offering support can go a long way toward getting your teenager back on track. (Helpguide.org)
MEN
In general, men tend to put off getting any kind of help because they think they are supposed to be tough, self-reliant, able to manage pain and take charge of situations. This can make it hard for men to acknowledge they have any health problems, let alone a mental health problem.
But depression is a serious and common condition which won't get better by itself. If you had a broken arm or a deep cut on your foot, you wouldn't expect that to heal without medical help. It's the same with depression.
But what is depression? How is it different to just being sad for a bit?
Men are more likely to recognise and describe the physical symptoms of depression (such as feeling tired or losing weight) than women. Men may acknowledge feeling irritable or angry, rather than saying they feel low. Everyone feels 'down' occasionally but if you've been sad, moody, angry or unable to sleep or concentrate for more than a couple of weeks, it could be depression. You might also lose interest in work, sport, sex, going out, or other things you used to enjoy. (Beyondblue)
CHILDHOOD
Depression isn't just bad moods and occasional melancholy. It's not just feeling down or sad, either. These feelings are normal in children. Even when major disappointments and setbacks make people feel sad and angry, the negative feelings usually lessen with time.
But when a depressive state, or mood, lingers for a long time — weeks, months, or even longer — and limits a person's ability to function normally, it can be diagnosed as depression.
(Kidshealth)