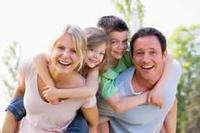 Parenting can be the most stressful—and rewarding—job of your life. We can all think of ways we'd do things differently from our parents, and no doubt your kids will find ways they'll parent differently from you.
How much does parenting really matter? Which factors influence your kids more than others? And how can you best cooperate with others—teachers, spouses, family—for the well-being of your children? (Psychology Today)
Being a parent is also the most important job you will ever have.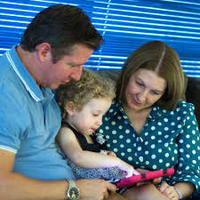 PARENTING AS A TEAM
Parenting with a partner can make family life at once easier and more challenging, especially if your styles are very different. You both bring to parenting your unique experiences with your own parents, which inevitably shape your parenting behaviors. And the two of you have big dreams and aspirations for your child.
Striving to "be on the same page" with your coparent when it comes to the way you handle your child's school, friends, out-of-school activities, house rules, and chores is a wonderful investment you can both make in your child's future success. (Parenting Further)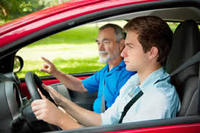 PARENTING A TEENAGER
You've lived through 2 AM feedings, toddler temper tantrums, and the back-to-school blues. So why is the word "teenager" causing you so much anxiety?
When you consider that the teen years are a period of intense growth, not only physically but morally and intellectually, it's understandable that it's a time of confusion and upheaval for many families.
Despite some adults' negative perceptions about teens, they are often energetic, thoughtful, and idealistic, with a deep interest in what's fair and right. So, although it can be a period of conflict between parent and child, the teen years are also a time to help kids grow into the distinct individuals they will become. (Kids Health)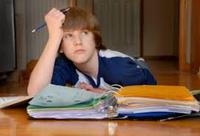 SCHOOL AND HOMEWORK
During the middle- and high-school years, homework gets more intense and grades start to matter more.
At the same time, teens face a lot of other big changes. They're adjusting to the physical and emotional effects of puberty, while busy social lives and sports commitments gain importance, and many also take part-time jobs.
Parents can play a crucial role in helping teens handle these challenges and succeed in school by lending a little help, support, and guidance, and by knowing what problems demand their involvement and which ones require them to hang back. (Kids Health)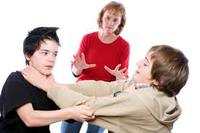 SIBLING RIVALRY
While many kids are lucky enough to become the best of friends with their siblings, it's common for brothers and sisters to fight. (It's also common for them to swing back and forth between adoring and detesting one other!) It can be frustrating and upsetting to watch — and hear — your kids fight with one another. A household that's full of conflict is stressful for everyone. Yet often it's hard to know how to stop the fighting, and or even whether you should get involved at all. But you can take steps to promote peace in your household and help your kids get along. (Kids Health)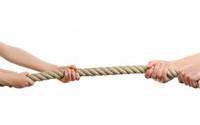 POWER STRUGGLES
According to James Lehman, MSW, defiant power struggles between parents and children have become more common in recent years. I believe this is a direct result of the glorification of power we see all around us: on television, in music, in politics, in the movies. In our culture, kids are taught from early on that power—and brute force—will get them what they want. As a result, we see a lot of kids who don't know how to solve social or functional problems constructively. A social problem is "How do I get along with others?" And a functional problem is, "How do I meet my responsibilities without getting into trouble?" So if your child has not learned to solve these types of problems, he'll refuse to do his chores by throwing a tantrum. Or when he gets older, he'll say mean things to you and tell you it's none of your business when you ask him to comply with a family rule. If the defiance becomes more entrenched, he might try to intimidate you physically to get you to "back off."
If your child is trying to draw you into these kinds of defiant power struggles, realize that he needs to develop more appropriate problem solving skills as soon as possible. Kids who use this type of behavior to get their way are headed down a dangerous path that only leads to serious difficulties later in life. (J, Lehman, MSW)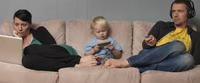 PARENTING IN THE AGE OF TECHNOLOGY
Today's children are being raised as 'digital natives' in a world dominated by popular culture and technology. TV shows, computers, video games, social networking sites, advertisements, and cell phones too often have an unnecessarily strong—and negative– influence on children. But pulling the plug just isn't an option in a world where being connected is essential for success. (Dr. Jim Taylor, Raising Generation Tech)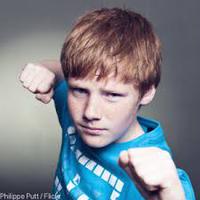 ANGER AND DEFIANCE
According to Child Healing, very angry children frequently did not reveal any serious emotional pain or hurts in their lives. Instead, these youngsters were overly indulged emotionally or materially by their parents who acted toward them in a permissive rather than in a responsible manner. The problem was that these children were not given appropriate correction and punishment for their hostile and disrespectful behaviors and were not taught virtues by their parents which can lead to the development of a healthy personality.
Children need boundaries to feel safe. When they don't have them they can feel insecure and can act out in many ways, including anger and defiance.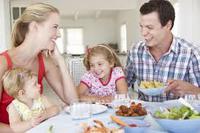 PARENTING A CHILD 0-11
Parents need to understand the developmental needs of a child in this age range. So much is happening in their lives and understanding the changes they are going through and how to best support them can make parenting a little easier.